9 tags
Django Unchained
          Django Unchained is for the most part another slick, stylish adventure from Quentin Tarantino. But a huge misstep in its final act nearly ruins the whole experience. However, Tarantino still manages to salvage an otherwise fun and enjoyable ride.     Undoubtedly, this is a Quentin Tarantino film through and through, complete with witty dialogue, comical gore, and an anachronistic...
14 tags
Flight
          I have been waiting a long time for Robert Zemeckis to direct another live-action movie. For the last decade, he has been quietly developing motion capture as a new art form, and for the most part failing. But with Flight, Zemeckis returns and manages to deliver a mostly effective experience conveying the emotional depths of addiction.     Denzel Washington gives a powerful and...
10 tags
Life of Pi
          Life of Pi probably won't be winning any of the "Big Five" next week, which unfortunately will lead outsiders to dismiss it as an unnecessary nomination. It's a shame though, because if any of the films from last year have a chance to live on, my money's on Ang Lee's touching and surprisingly existential fable.     Based on the...
16 tags
Zero Dark Thirty
          Zero Dark Thirty is a thrilling, and even more chilling recreation of the decade long hunt for Osama bin Laden. Kathryn Bigelow skillfully crafts a morally gray examination of wartime tactics and backdoor foreign policy. The fact the film has generated controversy on both sides of the political world correctly shows how it's almost objective to a fault.     Much like Saving...
17 tags
Les Miserables
          Les Misérables is not a miserable experience, but it comes mighty close in its 158 minute run time. It has a few fantastic moments to keep you on the edge of your seat, but its bloated spectacle (or lack there of) easily makes it one of the most tedious and painful Oscar contenders in recent memory.     Most of the movie's structural problems are caused by the rough transition...
16 tags
Skyfall
          I still haven't seen all of the James Bond films, but I am slowly working my way through them at the moment. And though I am no authority on the subject, I think Skyfall might be my favorite so far in the canon. Rich in both themes and character, Skyfall is a love letter from Sam Mendes to Bond fans that is stunningly composed.     2012 was the year of new versus old. From The...
12 tags
Moonrise Kingdom
          After even my second viewing, I am still reluctant to call Moonrise Kingdom Wes Anderson's best work, but it is certainly his sweetest. From the opening notes of Benjamin Britten's commanding "Young Person's Guide to the Orchestra," Moonrise earns your affection early on and holds it captive for the next 94 minutes, charming you exponentially more and more...
12 tags
The Hobbit: An Unexpected Journey
          The Hobbit: An Unexpected Journey is, by most means, a pleasant movie. It's a visual feast and features undeniably likable characters, but I just have to reiterate what everyone else has said for the last two months: it is simply too long.      Given the film's 169 minute run time, you would expect for something to get done over the course of the story. But no amount of structural...
12 tags
Hitchcock
          To kick off my countdown to the Oscars (as well as my timely return after a long hiatus), I will take a look at Sacha Gervasi's Hitchcock, a mildly successful look at Alfred Hitchcock's struggles making Psycho. Despite several glaring inaccuracies, a few of which serve as major plot points, the film remains to be a relatively fun and interesting peak into the 1950's...
9 tags
13 tags
Stranger Than Paradise
           When watching Stranger Than Paradise, I was just very confused. I had heard murmurings before of what a masterpiece of independent cinema it was, and so on. However, that being said, I found it to be ultimately incredibly gimmicky and disappointing, which kind of bums me out. Maybe I'm just missing something.     For those who aren't familiar with it, Stranger Than Paradise is a...
12 tags
Safety Not Guaranteed
           It's funny. Barely at any point during Safety Not Guaranteed did I actually think about time travel, the main focus of the story. But that's what made it so charming. This film couldn't care less about the logistics of time travel. It just cares about the people making the journey.     The film wastes no time in setting the plot in motion, sending the protagonists off to the middle of...
13 tags
Lost in Translation
           Lost in Translation is the kind of movie you have to be in the right mood for. And it just so happened that at the time I watched this movie, I was in a particularly… alienated mood. So if I gush a little too much in this review, just keep in mind that the exact mindset of the characters matched mine when watching the film.     That being said though, this movie spoke to me on many...
17 tags
The Patriot
   In honor of Independence Day, I am going to review the only film that's perfect for today. A certain Roland Emmerich film, if you know what I mean… The Patriot is a misguided exercise in patriotism. It paints our revolution with such a broad brush, it's hard to swallow, and has so little to say in such a long film, it's practically unbearable to watch.     In most of his...
12 tags
The Trouble With Harry
           Finding a dead body in the woods sounds like the typical plot of any Hitchcock film, but The Trouble With Harry is far from it. Rather, this movie winds up being a madcap dark comedy set against the autumn leaves of New England.     The Trouble With Harry wastes no time in setting up its plot, with almost all major characters introduced within the first five minutes. Curiously,...
15 tags
Brave
           Brave is simply a delightful film. Yes, it has its flaws, and no, it doesn't reach a Wall-E plane of cinema, but it just works beautifully.     First of all, I must give kudos to Disney for completely avoiding spoilers in their advertisements for the film. Unfortunately, the film comes off as boring in the advertisements, but it is a small price to pay for a genuine surprise in...
14 tags
John Carter
I would first like to preface this review by saying that I came into John Carter with very guarded enthusiasm. Andrew Stanton's work at Pixar is simply incredible, and listening to his great interview on "Meet the Filmmaker" quickly got me excited to see the movie. However, the terrible Rotten Tomatoes Score and word-of-mouth had me equally weary, so I waited for the good old...
17 tags
10 tags
The Three Caballeros
          It's very hard to describe any animated film as lazy, because the medium is naturally very labor intensive. But story-wise, The Three Caballeros was just not given much thought, and unfortunately it shows heavily throughout this 1940's Disney package film.     The movie centers around Donald Duck, who receives a series of presents from friends on his birthday. This...
12 tags
O Brother, Where Art Thou?
          Upon first viewing, I think some of O Brother, Where Art Thou? may have gone over my head. But much like with The Big Lebowski, the absurdity and strangeness is so endearing, it's impossible not to like ultimately.     The writing here is as sharp as any Coen Brothers film, with plenty of wit and banter to spare. You will never mix up any of the people in this film thanks to both...
19 tags
The Hunger Games
          Going in, I did not really know what to expect from The Hunger Games. I only knew that teenagers fought to the death in it, and it was supposedly good. And coming out, I think I'd have to agree. It had a few technical problems, yes, but overall The Hunger Games is a very well-executed drama, and a great start for a promising new series.     From what I've heard from others,...
9 tags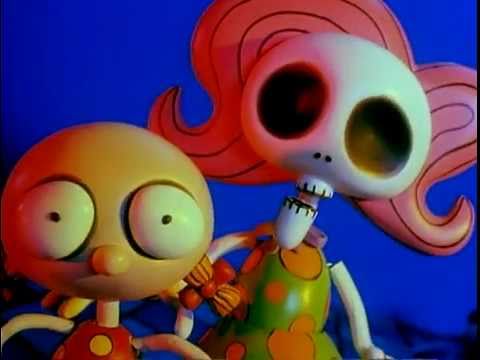 10 tags
12 tags
The Squid and the Whale
          The Squid and the Whale is a deep, personal reflection on family and friends that is both painfully heartfelt and real. Like the driest Wes Anderson film you've ever seen, the sharp wit of it is only matched by its strong, raw emotions.     The story is based around director Noah Baumbach's childhood memories of his parents' divorce, and its effects on the entire...
18 tags
The Muppets
          I'm not going to lie here: I'm a little bit biased when talking about the Muppets. From an early age, I was addicted to the show, movies, and characters of the Muppets, and that continues to this day. But even having said that, there is something special about The Muppets (the 2011 movie) that just hits an extra chord, making this easily one of if not the best in the whole...
10 tags
14 tags
Higher Ground
          There are a lot of films out there that deal with faith, and in every light possible. We've seen reverent, sarcastic, and even sadistic looks at many different religions, but surprisingly genuine is not word that comes up often enough when describing religious exploration stories. Higher Ground meets that though, straddling the difficult line of portraying both the piety and...
18 tags
12 Angry Men
          When describing movies, I think I may throw around the word perfect too much. But when discussing 12 Angry Men, it's impossible not to. I've only seen it once, but I am still shaken by the sheer magnificence of it, even as I write this right now. It not only stands as a classic, but a masterpiece of cinema, and should be seen by everyone.     Based on a teleplay by Reginald...
13 tags
Army of Darkness
          Army of Darkness, much like Evil Dead 2, is drastically different from its predecessor, but not in a bad way. With barely any horror now, the whole tone of the film leans much more towards goofy territory, and the results are hilarious to say the least.     The story is a little less trite than the first two entries, but that's never what the Evil Dead series was about....
14 tags
The Bourne Identity
          The Bourne Identity is one of the most well-executed action thrillers I've seen in a while, because it knows how to balance the story and explosions. By the end of the film you're just as intrigued by the mystery of Bourne's personal journey to as you are by any of the thrilling set-pieces the film has to offer.     Right from the beginning, the movie immediately...
19 tags
The Royal Tenenbaums
          The Royal Tenenbaums perfectly captures the transition between Rushmore to The Life Aquatic. It just starts to leave the somewhat grounded world of Max Fischer for the more fantastical, but equally emotional world of Steve Zissou. Do not fret though, it is still 100% Wes Anderson.     I won't gush about the visuals again like I did with Rushmore, but man they are great. Every...
11 tags
Beowulf
          Beowulf might be the exact opposite of everything that Tangled is. There's no passion or drive behind anything in the film. Just a cold set of pixels set in motion by a director who has seen far better days.     I'm not going to rate this movie as an adaptation for three reasons: 1) I didn't care for the original epic to begin with, 2) No film should be reviewed as an...
15 tags
Tangled
          Tangled is just a wonderful film. I honestly can't say I've seen most of the Disney Animation from the last decade (or at least recently), but this is definitely at the top of that short list already.     The first thing I have to comment on is the animation: it is beautiful beyond belief. Glen Keane said that the style they were going for was hand-drawn animation in 3D,...
11 tags
Act of Valor
          Act of Valor may have had high aims, but the final product is quite troubled. What begins as a realistic portrayal of Navy SEALs in action slowly devolves into a clichéd, mixed bag of an action film.     The action is easily this film's strength. Though the end does get a little monotonous with shots of someone shooting intercut with endless shots of headshots, there are some...
7 tags
My Oscars 2012 Ballot
          Well, the Oscars are here and I still have yet to see all the films nominated. But that won't stop me from making rash judgements about the whole competition! Rather than the same predictions you can see in any entertainment magazine, below is a list of what my Oscar ballot would look like at the moment, keeping in mind I have not seen all the films (though for Best Picture I do...
15 tags
Moneyball
          Let me start here by saying I hate about 95% of all sports movies. But Moneyball sits in that rare 5% I like for one simple fact: the sport is not the focus here. It's really about the characters and their personal and professional struggles on the way to the finals.     Brad Pitt turns in a fine performance as Billy Beane, the bullheaded manager with a revolutionary new idea of...
13 tags
The Help
       The Help is a somewhat unfocused but powerful parable about standing up for one's beliefs, despite the homogenous opposition of society. It may be a little too sterile and generalizing in some parts, but the great cast easily make this a film worth seeing.     Based on the novel of the same name, the film centers around a group of black maids in Jackson, Mississippi referred to as...
13 tags
Drive
         Drive is a pretty great thriller by Nicolas Winding Refn. It's not in my top ten for 2011, but its well executed suspense and drama still push it towards the upper tier.     The story of Drive is fairly standard, but the real highlight of the film is its style. From the striking cinematography to the subdued sound design, this film represents yet another strong achievement in pure...
13 tags
The Graduate
          It's ironic that I talked about To Sir, With Love being dated last week, because that's a complaint I've heard a lot about The Graduate. I wouldn't agree with that assessment though. After seeing it for the first time I would say it holds up amazingly well, and is just as effective as I imagine it would have been back in the 60's.     The film centers...
11 tags
To Sir, With Love
          To Sir, With Love is a lovely simple film. It is admittedly pretty dated, but a strong performance from Sidney Poitier easily makes it a film worth watching.     The film is your basic "teacher reforms students" plot, without too much deviation. The plot still develops well though, with the appropriate amount of drama and conflicts to hold interest. It is a little loose in...
13 tags
Mystery Team
          Mystery Team is a very divisive farce from the video group Derrick Comedy. There is no doubt in my mind that many people will flat out hate this film. But for me, it's certainly the hardest I've laughed in quite a while.     The concept is just ingenious: a group of seven-year old sleuths calling themselves the Mystery Team, a blended concoction of Scooby Doo and The Little...
9 tags
Safe House
        Safe House is a frustrating watch, because it had a good amount of potential, and you slowly see all of it smothered out as the film drags on. The story isn't terrible, and some of the characters have their moments, but overall, this is just another carbon copy handheld action thriller, and not even a great one at that.     If the film does have one strength, it is Denzel...
11 tags
Hugo
           I would first like to apologize to Martin Scorsese for completely dismissing Hugo when it first came out. A 3D family film made by Scorsese? It was destined to fail, no doubt about it… But boy was I wrong. This incredible effort has already reached a high spot on my list of 2011, and stands as perhaps the most enchanting film of last year.     Like The Artist, Hugo recalls many...
8 tags
Watch
Perhaps, the greatest and most out of place deleted scene ever.
16 tags
My Favorite Films: Up in the Air
           So here is the beginning of a new series for me. They for the most part will be similar to my reviews, but perhaps even more gushy than normal, seeing as I don't have nearly as much to complain, and will often focus on more analysis with spoilers aplenty. The films on this list for me, live outside of ratings… Some might not be that perfect to all people, some will not be...
13 tags
The Artist
          Going into The Artist, I had a guarded enthusiasm for what could possibly be my favorite film of the year, according to the masses of critics. Leaving the theater, I would have to say it is not my favorite, but it comes pretty darn close.     This film represents pure cinema in its truest form. The film's silent movie format never feels gimmicky, and always serves the story well....
8 tags
These Amazing Shadows
           These Amazing Shadows is a fascinating look at the National Film Registry and its work involving film preservation. It's often hard for me to get into documentaries unless they are really well done or just about something I'm interested in, and luckily this falls under both categories.     The format is fairly loose, jumping around between different styles of segments....
12 tags
Lady and the Tramp
           Lady and the Tramp is heavy on the cute factor, but not lacking in heart. Being both the first completely original and Cinemascope (one of only two to use it) animated film from Disney, it manages to be both innovative and entertaining, as is the case with many Disney films.     The story is very simple, but also very effective. It flows naturally, and progresses at a leisurely pace,...
13 tags
Rushmore
           If I could think of any one word to describe Wes Anderson in a nutshell… It would have to be socially awkward. But I mean that in the best way possible, being social awkward myself. His films often feature characters with truly deep and meaningful emotions, but they never quite know how to communicate those with the world they live in. Rushmore might be Anderson's most...
12 tags
The Tree of Life
           The Tree of Life is one of those rare films that elevates beyond the normal confines of a film. Its success in achieving its high ambitions varies, but if you are a tolerant enough viewer, you will leave the movie with at the very least, a rekindled mind and spirit.     I can't really comment on the story of the film because there really isn't one. A man today reflects on...